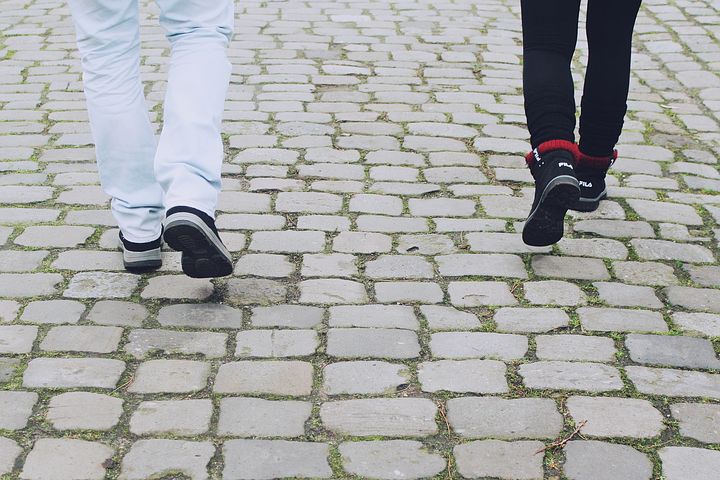 Wandering around a quaint town, hoping you'll stumble upon a quirky shop or amazing gallery can be a fun adventure when you're on vacation. But the approach doesn't cut it in the business world―especially if you've been tasked with ensuring a fresh supply of content for your company each month.
Luckily, there's a handy tool, the editorial calendar, that can rescue you from the stress of trying to generate last-minute story ideas. Using a calendar means you can plan content ahead of time, which will allow you to be strategic. For instance, you could outline a series of blog posts on nutrition that could be gathered up later and repurposed into an e-book on healthy eating for seniors. You can also schedule monthly content around themes (like a focus on technology), holidays, awareness days or months (e.g., Heart Disease Month), or new product or service launches provided they are linked to your prospects' goals and concerns.
Don't forget these essentials
Before you rush to create a calendar, do make sure you have a content strategy in place. As this Distilled article points out, creation without a strategy can lead to content with no core themes or purpose. It's also key that you understand who your target audience is, what their concerns are, and what they are searching for on the web.
Now that we've gotten that out of the way, consider scheduling brainstorming sessions with your team two to four times a year to generate stories related to your audience's concerns or interests. You don't have to rigidly follow your calendar—be flexible enough to forego a scheduled post if one based on a trending report or other news event would make for a more timely and compelling read. Do make sure to plan content at least one to three months in advance and to create a small stockpile of timeless evergreen material, in case of emergencies.
Consider these categories
Your editorial calendar doesn't have to be fancy―often, a Google Drive or Excel spreadsheet will suffice. Here's a sample editorial calendar: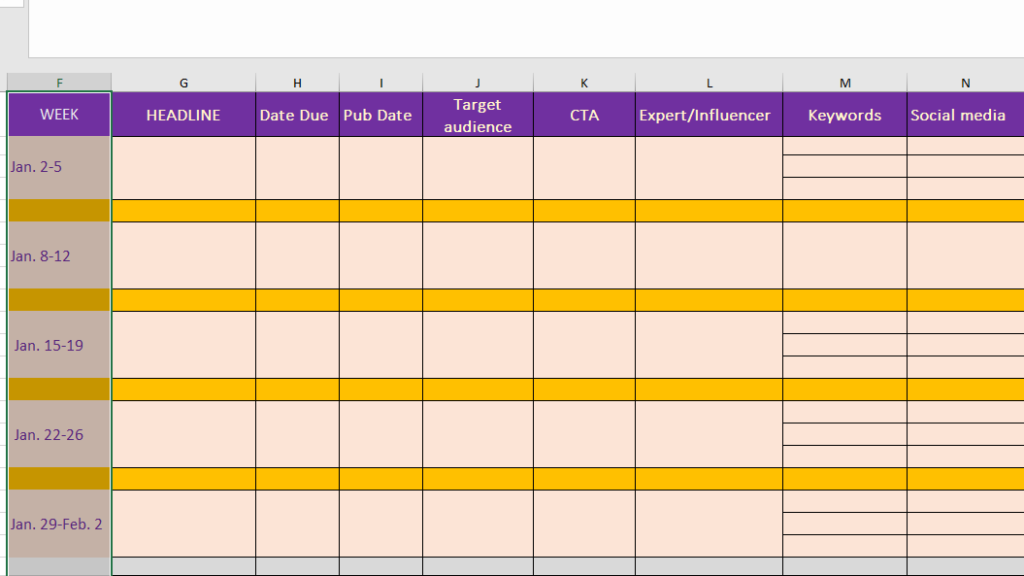 Although, there is no standard calendar, here are some categories to consider:
• Working headline
• Creation due date
• Publication date
• Name of content writer
• Word count
• Type of expert to include, if any
• Buyer personas
• Customer journey stage
• Keywords
• Call to action
• Publication/distribution channels
Remember, don't make your editorial calendar more complicated than it needs to be. As with vacations, sometimes the less jam-packed they are the better.
What categories do you need to capture on your editorial calendar?